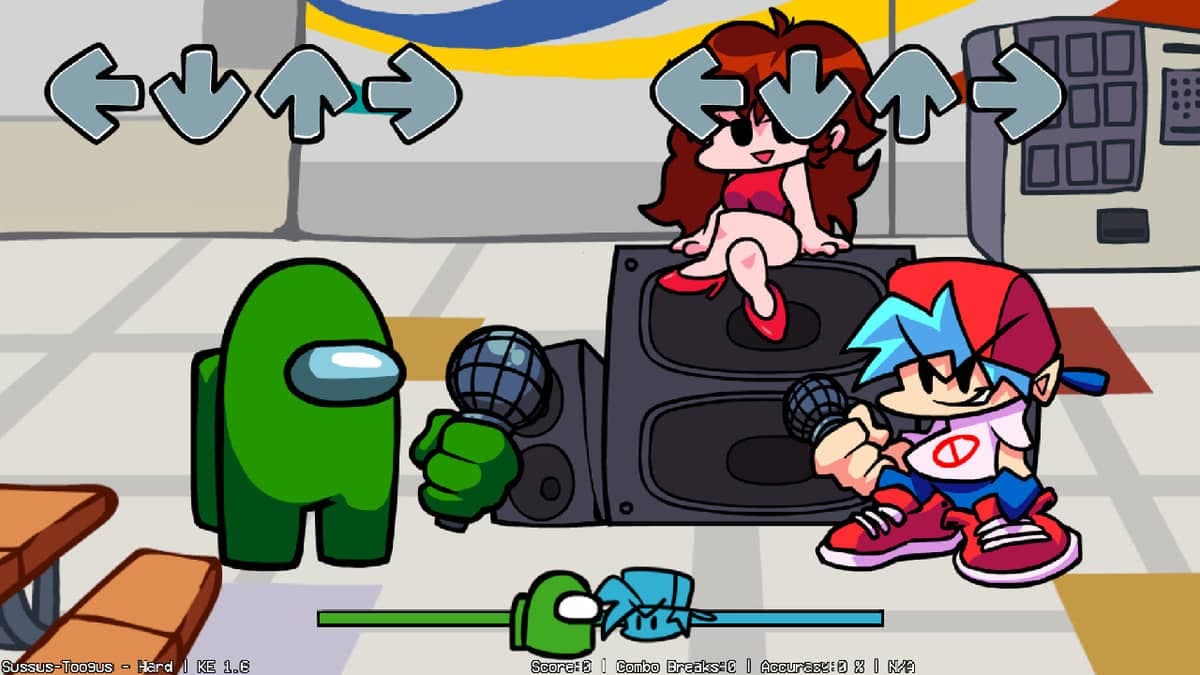 The Impostor is back at it again in the Friday Night Funkin universe! There is no shortage of updates coming to the Impostor mod FNF. 
The developers behind the massively popular Friday Night Funkin mod have released the 4th version of the mod, bringing in new characters from Among Us and featuring somewhat better gameplay. Whether you've played the previous versions of the mod or didn't, the mod brings in a huge value. 
Now that the mod is refurbished and the same usual, better than the previous one, it's anticipated that the growing fan base of the a.k.a Among Us mod will rise in numbers. It's highly recommended on our part that you give the mod a try by playing it locally as not all of the features of the gameplay are included in online play. This is due to the sheer size of the mod, as it's considerably larger in size than other ones. What that means is in another way is that it's a mod that's rich in content – very enjoyable yet very hard.
Play Impostor v4 FNF
While we recommend playing it locally on your computer rather than playing it online, it's totally doable. It's a mod that will put stress on your computer. Nonetheless, if you're on a high-end PC, having delays and lags can be the least of your worries.
That said, most are better off playing the game by downloading the game. You can get the game files and play the game right away locally without worrying about lags interfering. Get the Impostor version 4.0 and enjoy what the Among Us universe has to offer to Friday Night Funkin.