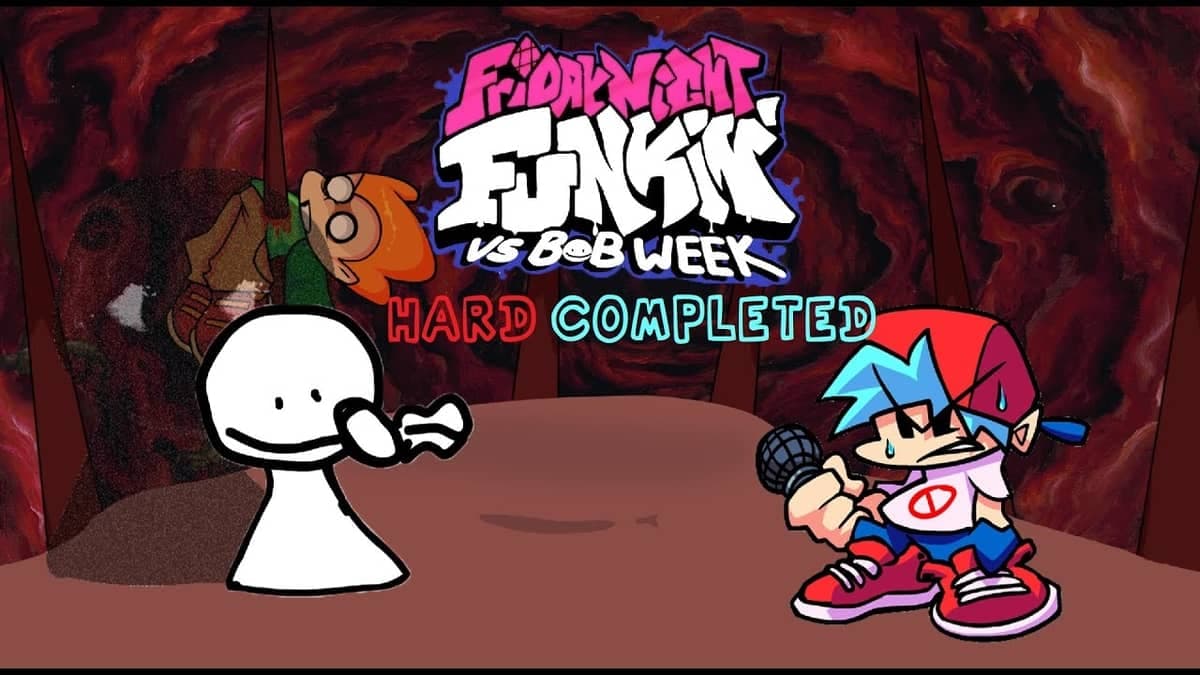 Bob is a simple guy. He likes to find joy in small things and enjoy the life he lives but always manages to spare time to make opponents whine in a singing battle. That's where you come in to prove you're a worthy opponent. Bob mod Friday Night Funkin has multiple stages where the look of your enemy changes after every stage. The look of your enemy isn't the only thing that changes as you progress through though. It will also get noticeably difficult to pass.
Play mod FNF online – no download required
Even though there are multiple stages to the Bob mod, you can still play it on your browser without downloading it. Considering the content of the mod and how much file space it would require on your computer, it's a blessing to be able to play such a mod as large as Bob mod.
Bob mod FNF stages and difficulties
During the first stage titled Sunshine, Bob appears as a harmless guy that just wants to have a good time with a black and white drawing body and a genuine smile on his face. If you manage to beat him in the first stage, you'll progress through the Withered step, where he gets a bit upset, and you will see the irritation on his face. Although it's definitely hard to get through the Withered, those who managed to beat him here will see his entire body covered in a black outline with scary eyes. T
The last stage isn't called Run for anything. It's extremely hard to pass through, and we suggest taking your time to understand the difficulty of this stage and get serious. The stages continue with Onslaught and Trouble, where Bob turns into his first appearance but with things that we wouldn't want to spoil out for you.