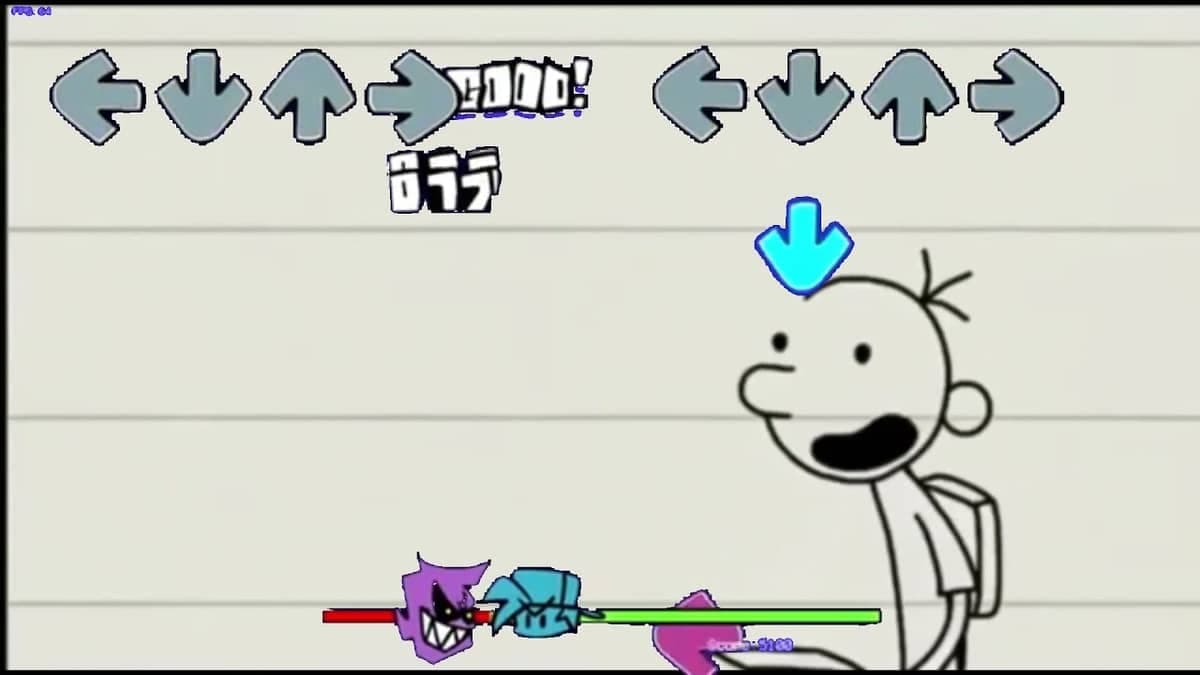 With animated cutscenes and a quite interesting story, Greg Heffley mod is one of the few out there that drives players into not just the game but more or less to story of the main character. 
Greg Heffley mod Friday Night Funkin is a brand new mod with more than just playing. It's almost like a movie with plenty of cutscenes where you'll learn more about the life of Greg. Also known as the Diary of a Wimpy Kid: Greg Heffley, the mod is well-designed, and those who seek a compelling story will find themselves satisfied.
Play Greg Heffley mod FNF
Currently, Greg Heffley is under development, but it's coming out soon – in approximately a week or two. 
As soon as it's released, we'll keep this page updated.
Note that Diary of a Wimpy Kid mod features what's called an "epic rap battle" from what's shared about the mod, this is believed to be quite funny. Don't expect Hefflet going Eminem at the mic as he's quite nerdy, and as you'd know, wimpy. We'll see what the mod has to offer in full detail after it's released in the coming weeks.