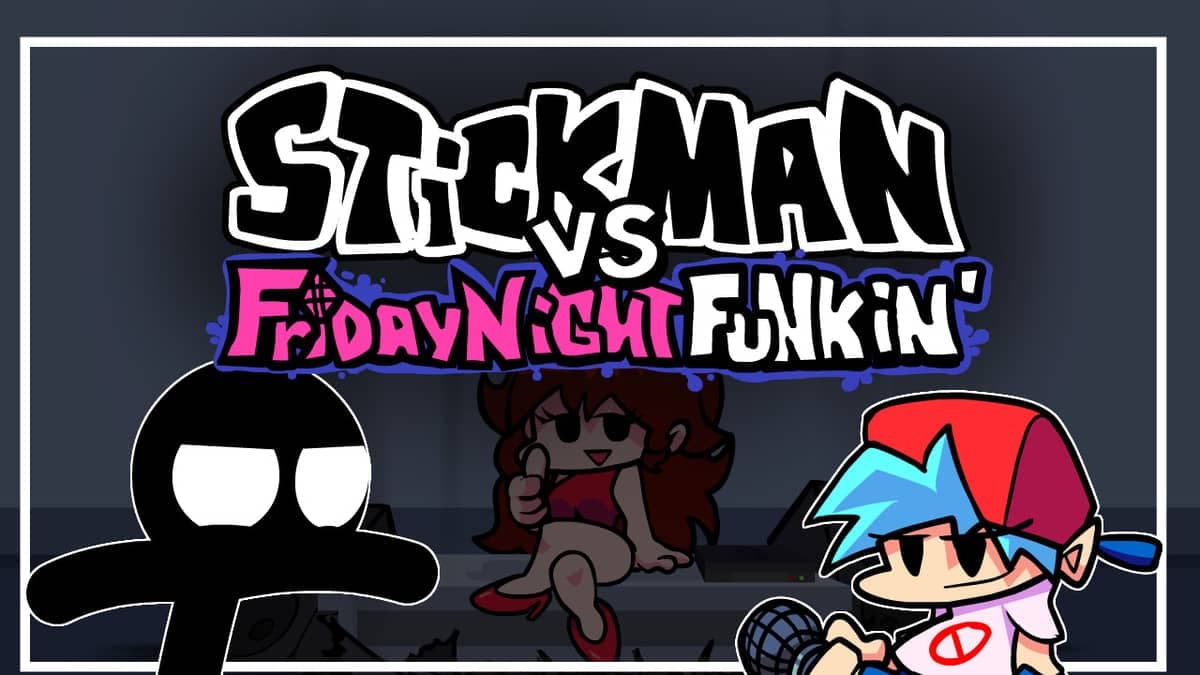 The Stickman world might be all black and white with the sketches, but in Friday Night Funkin universe, things are colorful and very soundly. See how these two collide in the vs. Stickman mod FNF.
One of the most recent Friday Night Funkin mods is the vs. Stickman, where you battle against Stickman and try to outsing him. It's a challenging mod where you'll show your strength and the speed of your fingers. If you're looking for a mod with funky animations that the Friday Night Funkin community deserves, it's the mod to play right now. The mod is also known as Henry the Stickman FNF. 
While most of the stickman we see is thin with white outlines, Henry the Stickman is thick with a blacked-out body. It makes sense when you think about it as the animations wouldn't work as good as it is if Henry the Stickman was very small.
Play Henry the Stickman mod FNF
The Stickman mod FNF features plenty of new songs that are completely original. Just by looking at the list of song names, you can see that a lot of work went into the making of the mod. You can start playing against Stickman right away below.
As mentioned, Stickman mod FNF features plenty of different and original songs. In alphabetical order, here are the titles of the songs you'll hear while playing the vs. Stickman mod.
bold-action
break-in
chase
HACSR
heavily-armed
memelord
midnight
nyeh
RHSE
spazzmatica
tickets-please
On average, it takes about two hours to completely finish the mod. If you're an experienced Friday Night Funkin player, it might take you even less as we accounted for some failed attempts into the run time. The Stickman mod FNF is overall a very fun mod to play, especially with the endless animations featured.