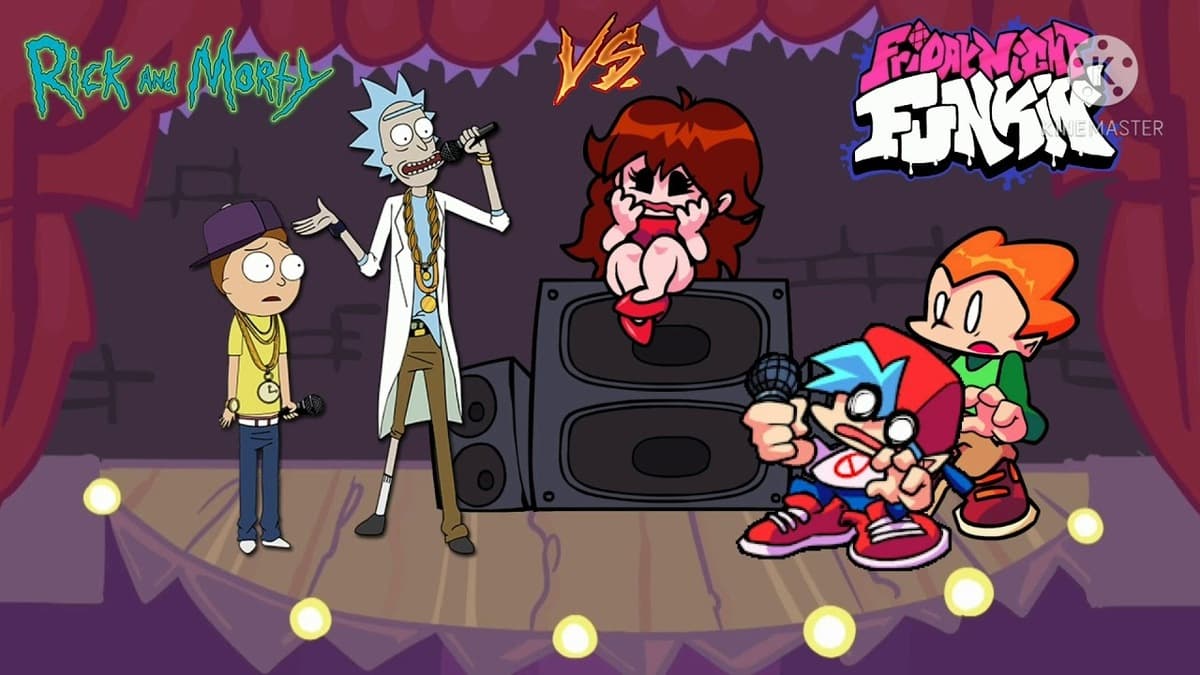 Without a doubt, Rick and Morty is one of the biggest TV shows out there that everybody loves. It was about time it entered the Friday Night Funkin universe. 
The Rick and Morty mod Friday Night Funkin features the most beloved characters other than Rick and Morty, such as Mr. Poopybutthole, Squanchy, and more. You first start by singing against Morty but don't take it as a light opponent. As proven as in Get Schwifty, Morty is no easy task.
Plus, you see him once again in the later stages as Evil Morty. This spices up everything and mixes the opponents rather than focusing on simply Rick or Morty. 
How to play Rick and Morty FNF?
Rick and Morty mod FNF is playable online, but it's not as smooth as other mods. Due to the large size of the mod and intensive graphics, we recommend playing it locally. It's not to say that a high-end device won't be able to run it at higher frame rates without problems. It's just that no browser handles an online game that's close to 400 MB. In other words, it's overkill for a browser game.
Play Rick and Morty FNF locally
As Rick and Morty mod FNF is still under development, it's not fully finished yet. As soon as the full version of the mod is released, we'll keep you updated with the resources to download the mod. In the meantime, you can play Rick and Morty mod online and wait for the full release.