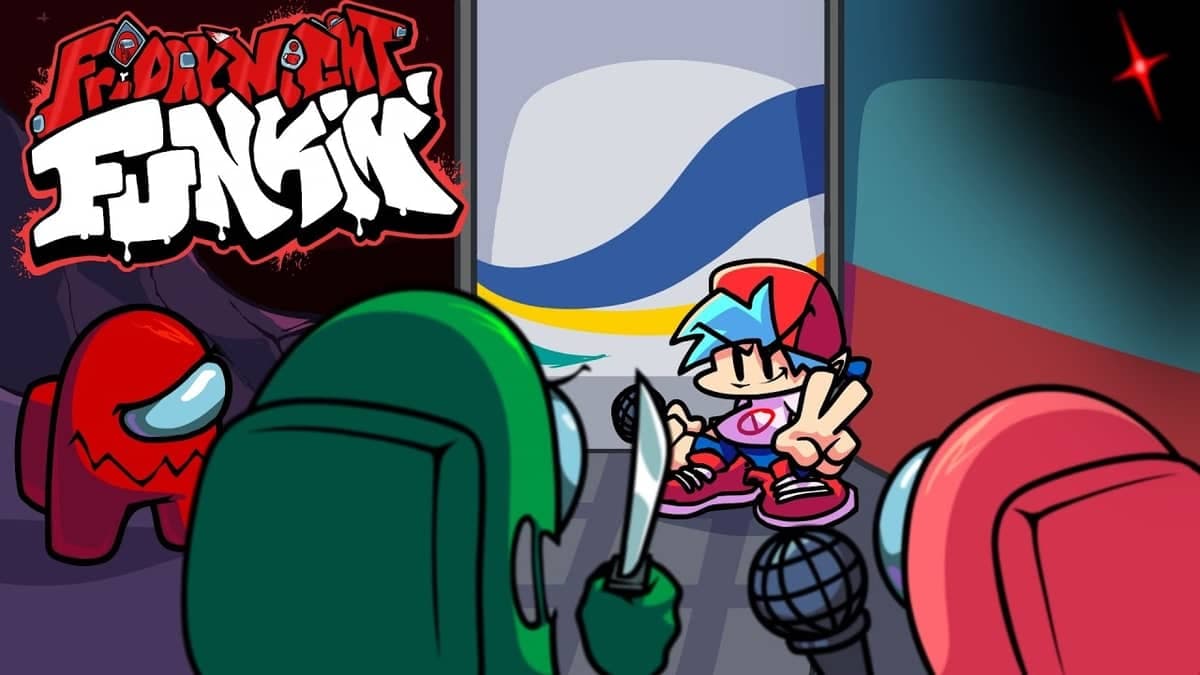 The FNF Impostor v3 is an updated version of the Impostor series. The first Impostor mod that came out a long time ago still had a large population, and the makers of the mod had nothing else to do but to pursue the mod even further. The Impostor v3 is pretty much the same as the original version of the mod but with enhanced graphics and enriched content. Even by looking at the wallpaper of the mod, which you can see above, it's uneasy not to see the progress of the mod from where it started to where it's at right now.
Just like the previous versions of the Impostor mod, you'll get to play against different impostors from Among Us, identified with different colors. You'll see the Red holding a handgun and Green a knife. It's the same ol' story with the same ol' tale. 
Play Impostor v3 online
Although the mod improving and changing in its own ways is a cheerful thing that makes many FNF players happy, one thing that remained in the mod made everything even better. That is the file size of the mod. Because some of the latest FNF mods feature large sizes and ultimately demand more from your RAM, it gets harder to sustain an FNF mod that's playable online.
Luckily, this is not the case with the third version of Impostor mod FNF since you can play it online all you want, with no download. You don't even need to think twice about downloading game files onto your computer and play the Impostor v3 mod FNF conveniently through your browser. 
As with any other FNF mod, make sure to shut down all the other tabs on your browser if the game is running slow or doesn't respond to your commands.