Best
vs. Mickey Mouse Mod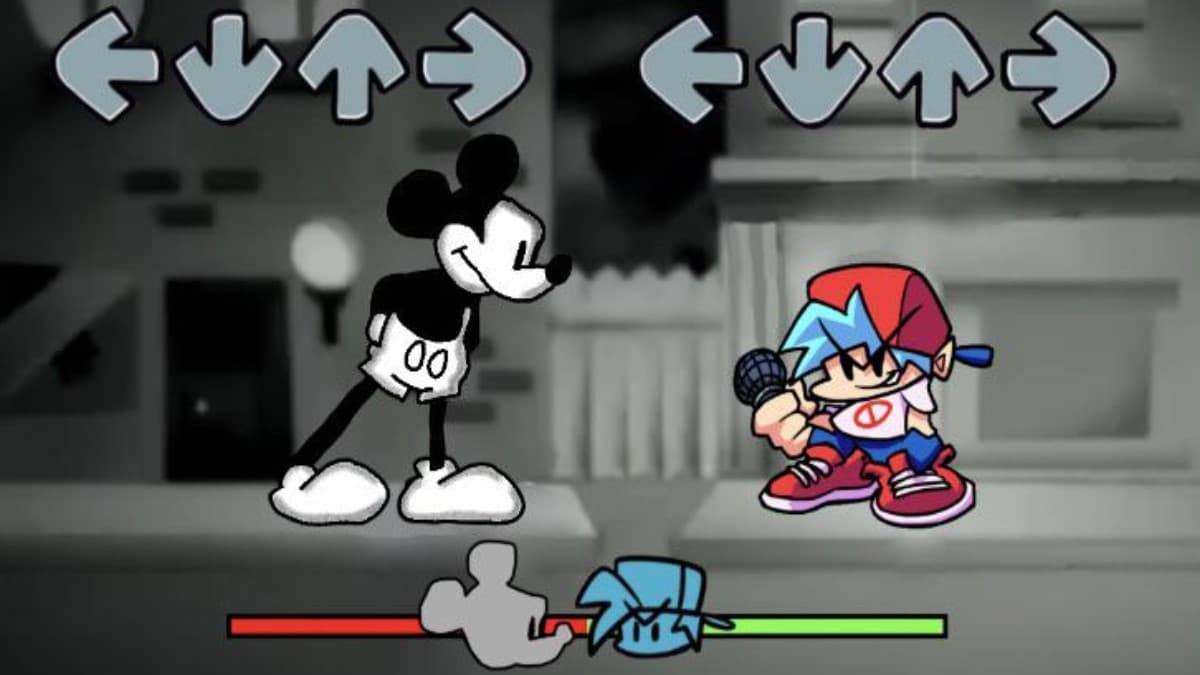 FNF vs. Mickey Mouse is out with better animations, graphics, storyline, dialogue – pretty much with better everything! Dive right into the gameplay of this popular Friday Night Funkin mod and spend some time with Mickey Mouse.
There is no shortage of mods coming to the Friday Night Funkin universe. Every day, more and more mods are being released. The latest addition to the characters outside of the FNF universe is Mickey Mouse. While many of us may have had great times with Mickey Mouse as kids, in the mod, you must oversing one of your childhood heroes. Certainly, it's a tough ordeal but it's not something that you'll take lightly when Mickey Mouse starts trash talks you.
FNF vs. Mickey Mouse Online
Let the Mickey Mouse vs. Friday Night Funkin speak for itself and get to the gameplay right away. 
If you're looking for ways to play it differently than the online play option, you can do so by downloading the mod itself. This can help especially to those that are having problems with playing Mickey Mouse vs FNF mod on their browsers. When it gets laggy, you can simply get the game files and start playing the mod right away. It's an easy fix to experiencing lags during gameplay.
Take note that Friday Night Funkin is not a game that supports 60 frames per second (FPS). You can't play at such high frame rates as the game is not built like that. Surely, there are mods that have higher frame rates than the original, but this doesn't apply to Mickey Mouse mod.