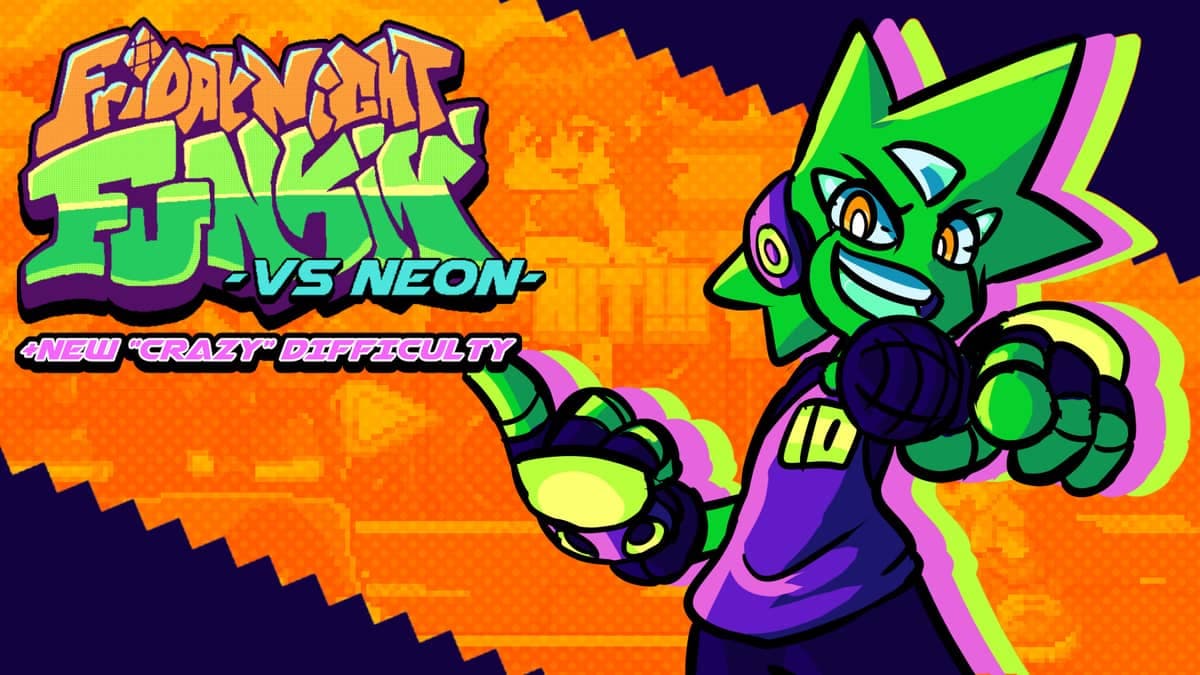 Neon mod FNF is a colorful mod with great challenges that don't get finished too quickly. It's a mod that features plenty of weeks where you'll spend at least an hour or two to finish from the start to the end. It's definitely a mod that you'll need to invest in if you want to finish up fast and move to the next FNF mod that's on your mind.
What Neon mod makes perfect is the challenge of the original mod. The Neon mod FNF is surely colorful as the name of the mod suggests but it's pretty much the same as the original game played in the hard mode. You will play it the same as it was with a more vivid ambiance. If you're looking for a mod that's hard in terms of gameplay yet very appealing as far as the visuals are concerned, Friday Night Funkin's Neon mod is the one that you're ever going to need.
Test Neon mod FNF
Want to test out Neon mod FNF before you download it? You can play it online and see if you like it. You can then download the mod if it suits you and it's right for your likings. While there are plenty of mods that give a similar experience, Neon mod stands out as it's one of the most challenging mods out there that you will appreciate you found out. After tying the mod, you can download it to your computer to play it without the need for the internet. It's overall one of the best ways to see if you will enjoy the mod(s).
Playing Neon mod on PC
Although the main purpose of playing Neon mod FNF or any other mod online is to test it out to see if you'll enjoy it in the first place, it's also a way for macOS users to play the FNF as it's not available for them. The same also goes for Linux users.
After trying Neon mod FNF on your browser, you can download it if you want to add it to your collection. You can then play it at a faster pace as it's already downloaded to your computer.