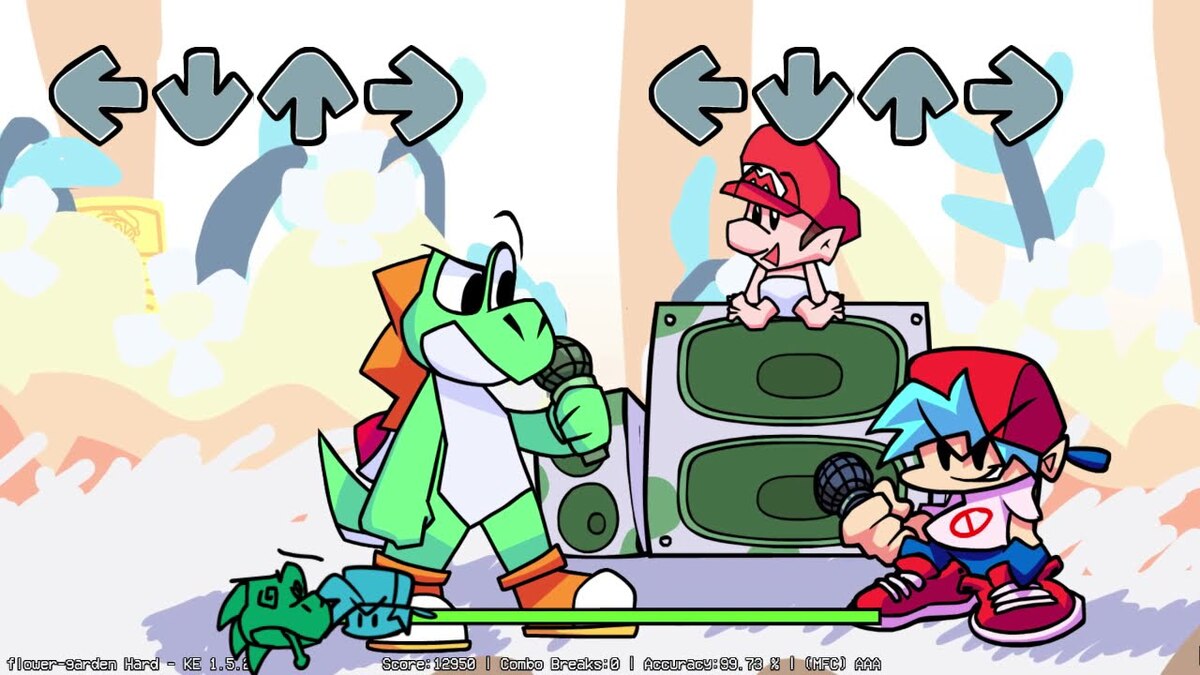 Yoshi is one of the most challenging opponents you can find in the Friday Night Funkin universe. It features three different songs, flower garden, underground, and spikey stroll.  
Each song is more challenging than the previous one, and you'll have to work hard to beat Yoshi when it's time. There are multiple people's work has been involved in the making of the mod. It's a comprehensive mod that's rich in content, and you will surely have a hard time.
Yoshi mod story
In Yoshi mod, you start falling down and end up on an island. The Girlfriend is there but surviving was hard. All of a sudden, you hear noises, and a green dinosaur is coming towards your way. If there is anything to do, it's better be running but you gotta do what you're best at – singing and rapping. 
Play Yoshi mod FNF – no download
Yoshi mod is playable online without the need for a download. You'll play online through your browser. The ability to play Yoshi mod FNF without downloading and the convenience of doing it right out of your browser is extremely enjoyable.
Get to Yoshi mod FNF right now and start playing it with excitement!