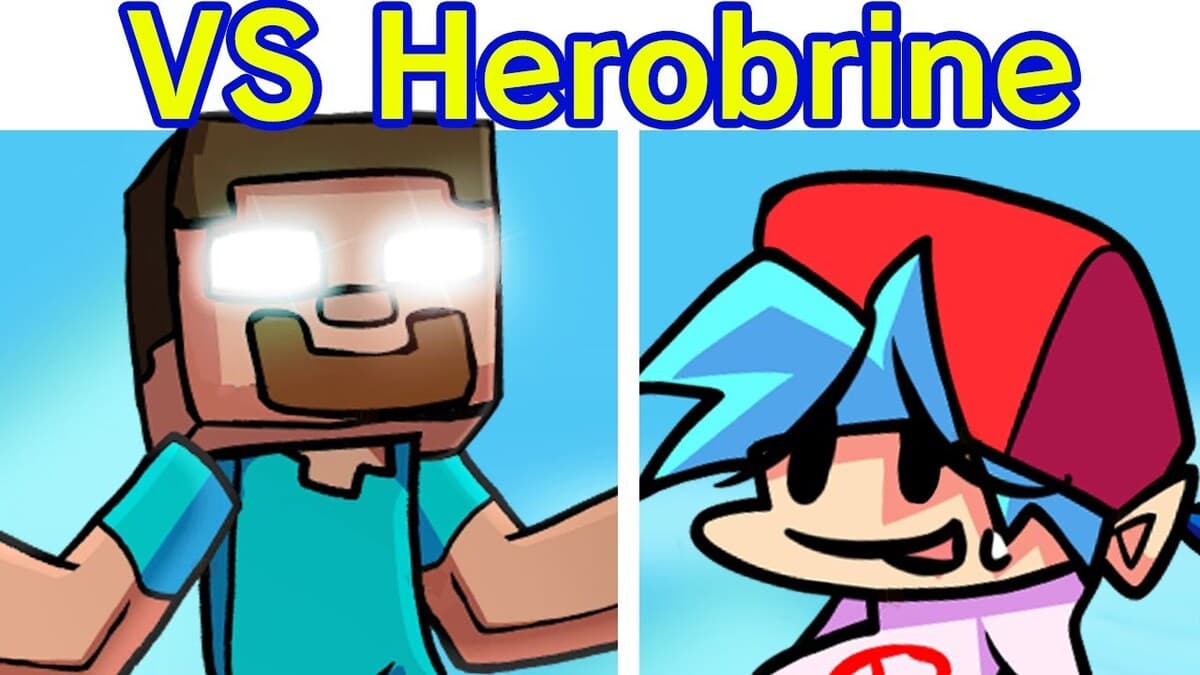 Herobrine mod FNF is the latest addition to the endless list of Friday Night Funkin mods. It's one of the few mods that have a large number of people involved, and therefore, the mod looks visually amazing, and the gameplay is top-notch. If you're looking for an enhanced Friday Night Funkin mod that separates itself from the others, it's definitely worth giving a try. 
The backstory of Herobrine mod is simple. You, the Boyfriend, and the Girlfriend are walking in a forest just going about your day, and suddenly, Herobrine appears out of nowhere and challenges the Boyfriend. What were to Boyfriend do in such a scenario? Accept the challenge and dive right into the competition with Herobrine.
Herobrine mod FNF is a challenging mod on its own, and you are most likely to fail here and there. It gets extremely difficult to play after the 5th stage, and good luck figuring out which arrow key to press when it happens. Overall, it's an enjoyable mod with plenty of great graphics and a storyline with dialogue.
Online play Herobrine mod FNF
Herobrine mod FNF is playable online right through your browser. You don't need to download the game files in order to play the mod. Start playing Herobrine mod, and if you're not getting the desired frame rates, try downloading the mod.
Download vs. Herobrine mod
Herobrine mod isn't your typical Friday Night Funkin mod. It's quite large in size. It's roughly 300 MB in size, but it's worth playing the game this way as you'll have smoother graphics and better response time.