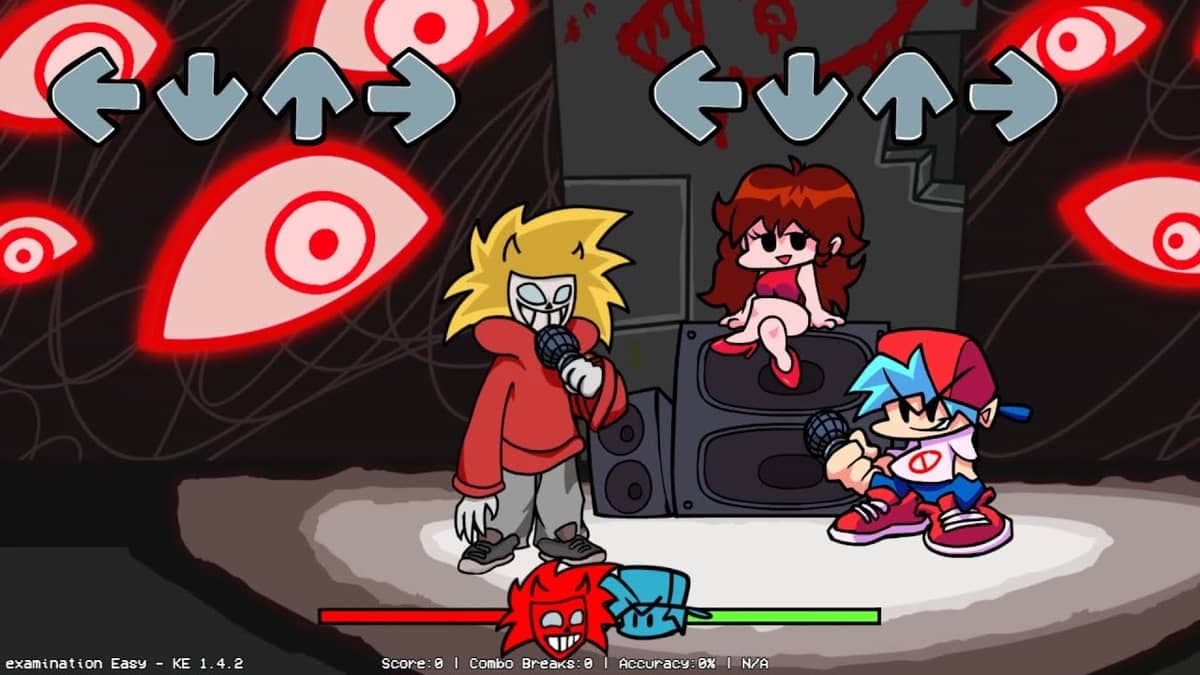 Friday Night Funkin x Red or widely known as the FNF vs Red is a simple yet notorious mod that has racked over three thousand downloads across all platforms it's shared. If you're looking for a mod that has a straightforward storyline that takes you directly to the fun, vs Red mod is one of the few that can provide that. 
On the vs Red mod in Friday Night Funkin, you get to play against Red, which is a character from another dimension that you stumble upon while you're walking with the Girlfriend. You walk with the Girlfriend and go through a door that takes you to a different dimension. Upon entering this new dimension, you're met with Red. You and he battle but the backstory to it is that Red is one of the guys that the Father has hired to cross your path.
Play vs Red mod FNF online – no download
Want to test FNF vs Red mod before downloading the mod to your computer? Play it and test if you like it or not. Since the mods can take up a significant chunk of space in your computer, it's best to see if you like them or not before deciding to download them. So, test FNF x Red and make up your mind to add it to your FNF mod selection.
Start testing FNF x Red mod without the need for a download.
As for getting the FNF x Red mod, you can download it and play it locally without worrying about lags or downtimes that games on browsers are plagued. When playing locally on your computer, you won't experience any downtimes as everything you need in the game is already downloaded in the game files.