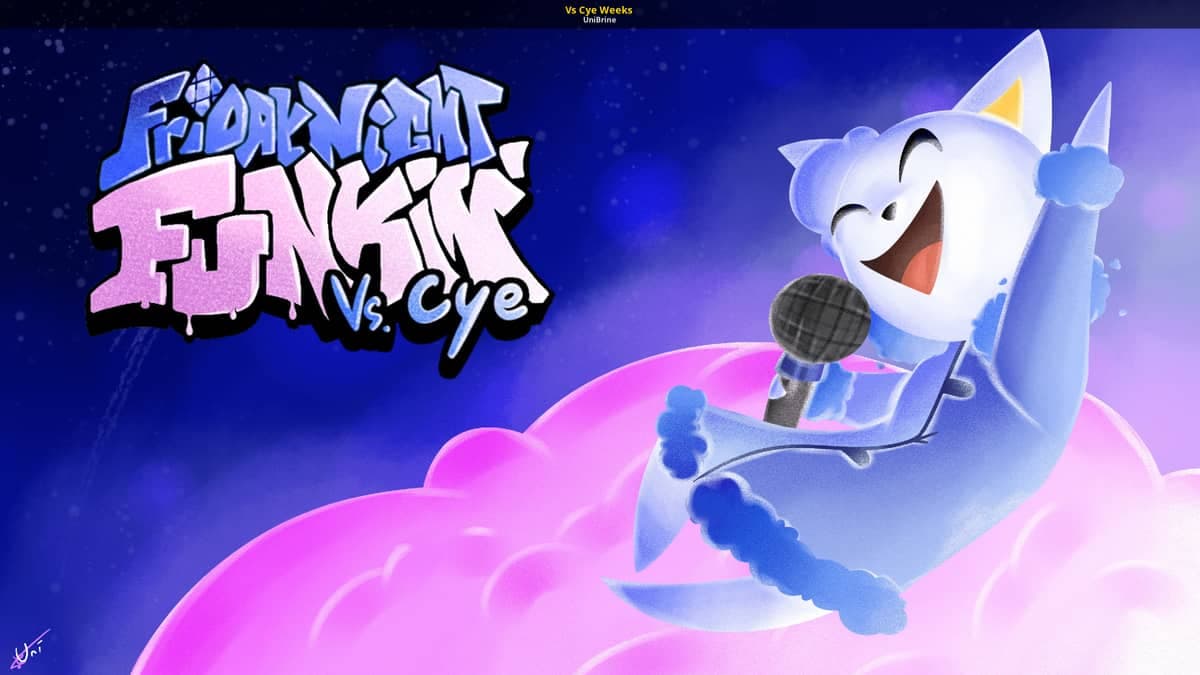 Friday Night Funkin currently has the most involved community. From the ones that are here from day one to the ones who got here lately, the Friday Night Funkin community keeps producing mods that deserve a look. One of the most interesting mods in our opinion is the vs. Cye mod. The story of it is entertaining and unique on its own. Here is everything you need to know about the vs. Cye mod and how to test it.
vs. Cye mod takes on the adventures of the Boyfriend with a space cat that's not from the earth. After Cye observes earth for rap battles, they finally find an opponent who's worthy to them, the Boyfriend. That's where the story begins and develops as Cye wants to beat the Boyfriend. As obvious as it is, the Boyfriend's victories over everybody make Cye want to kill this off. 
Test vs. Cye mod FNF
Test out the vs. Cye mod FNF playing the mod online. Since this is a mod that's still under development, we expect plenty of updates along the way. Because not every update is significant and doesn't deserve a download sometimes, it's best to test the mods before downloading them into your device. 
Start playing vs. Cye mod above. If your device is outdated and you're struggling with low specs, it might be best to download the mod right away as you won't have to deal with potential delays in response times.
Download vs. Cye mod after testing
Liked the vs. Cye mod? You might want to download it to save for your FNF mods collection. Although it's still under development, the size of the mod isn't as low as some of the other mods that are out there. The mod currently stands at 211 MB which could be a turn off for some but it's highly recommended as even Cye deserves its own spot in the Friday Night Funkin universe.