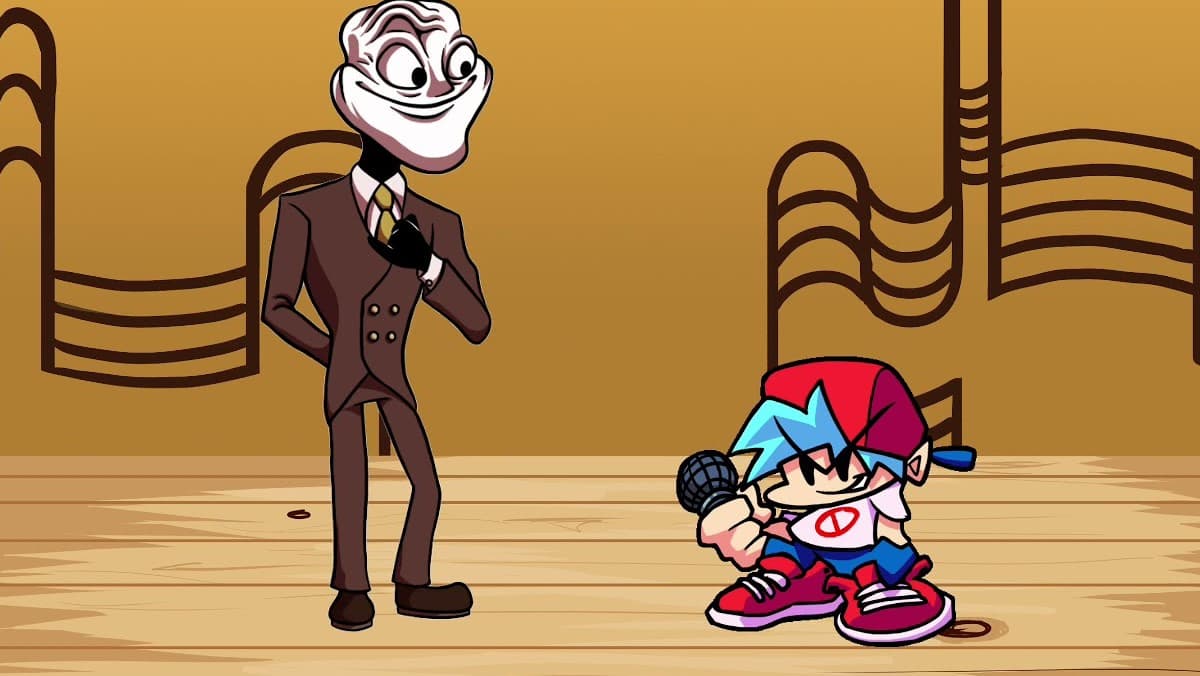 The endless list of Friday Night Funkin mods is continuing to rise in numbers. The latest addition to the FNF is Mr. Trololo. Inspired by the Trololo song by Eduard Khil, the mod features a funky rhythm and certainly plenty of trolls in the gameplay. If you're looking for a mod that's unique in its own ways with many to unfold, Trololo mod FNF is the one you can try and have the most fun.
Trololo mod FNF features Mr. Trololo with a friendly, tightly fitted suit. He's used to performing in front of larger audiences, and the Girlfriend sitting on top of the speaker doesn't even move a hair in his body. He is simply a professional that can outsing you and might get your Girlfriend to go towards him.
Watch out for Mr. Trololo's tricky tricks and overpower him by singing louder!
Play Trololo mod FNF online – no download required
As usual, you can play Trololo mod FNF like other popular mods online without the need for a download. This is one of the best parts about playing FNF, as you aren't required to make an actual download and wait for it to install before you get your hands on it. 
Play Trololo mod FNF locally – download required
While online play is an option, it isn't suitable for everyone. You might want to shift how you're going to play the game in order to get a better gameplay experience. Unfortunately, online play is prone to have lags and ghost arrows on low-specs devices. If that sounds like what you're operating on, play Trololo mod locally to have a smoother gameplay. The FPS rate is increased by upwards of 50 percent when played locally compared to online play.