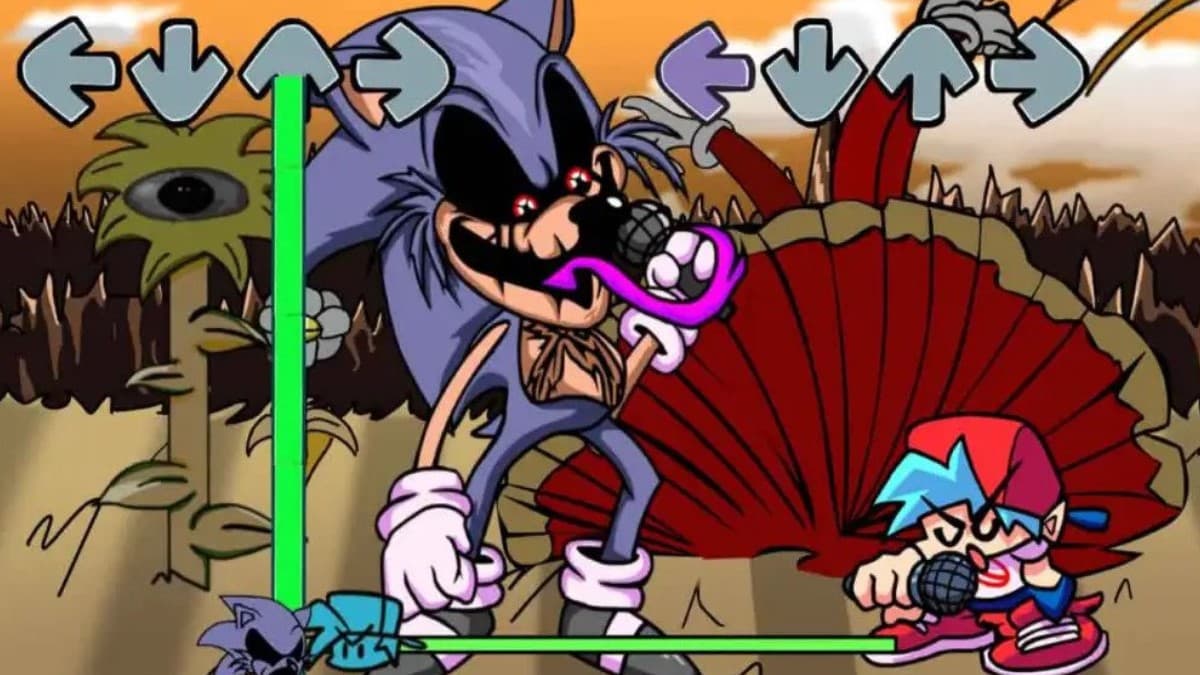 Sonic.EXE mod Friday Night Funkin is finally out with a corrupt Sonic. A remarkable cartoon that came out to be more than just a sketch, the furry blue Sonic is out in the Friday Night Funkin universe to electrocute everybody. 
Upon entering the mod, you'll be greeted by a corrupt Sonic with eyes that are bleeding – probably from beating off everybody else in not just races, but singing battles. It's one of the most wondered and played mod at the moment that racked up a huge following. If you're looking for ways to play Sonic EXE mod, here's everything you need to know about it.
Testing Sonic.EXE mod FNF
Playing Sonic.EXE mod online or testing as what we refer to as is easy. You can play it online through your browser without the need for downloading the game files. Although you won't get the full experience out of the mod, it will give you a sense of how the mod works and whether or not it will be a worthy candidate for your Friday Night Funkin mods collection. 
After testing out and playing the Sonic.EXE mod FNF, you can download the game files if you'd like for a better experience. 
Sonic.EXE mod FNF download
A mod that will take roughly 200 MB of your disk space, Sonic.EXE mod FNF is a great addition to the countless mods that came by. While there are plenty of mods that brought in characters from other cartoons, shows, and movies, Sonic.EXE mod stands out with its unique animations and rather a different approach to the world of Sonic. 
You can download the mod to your computer and play it without requiring an internet connection and dodge the long loading screens where you wait minutes on end simply to play a single week.