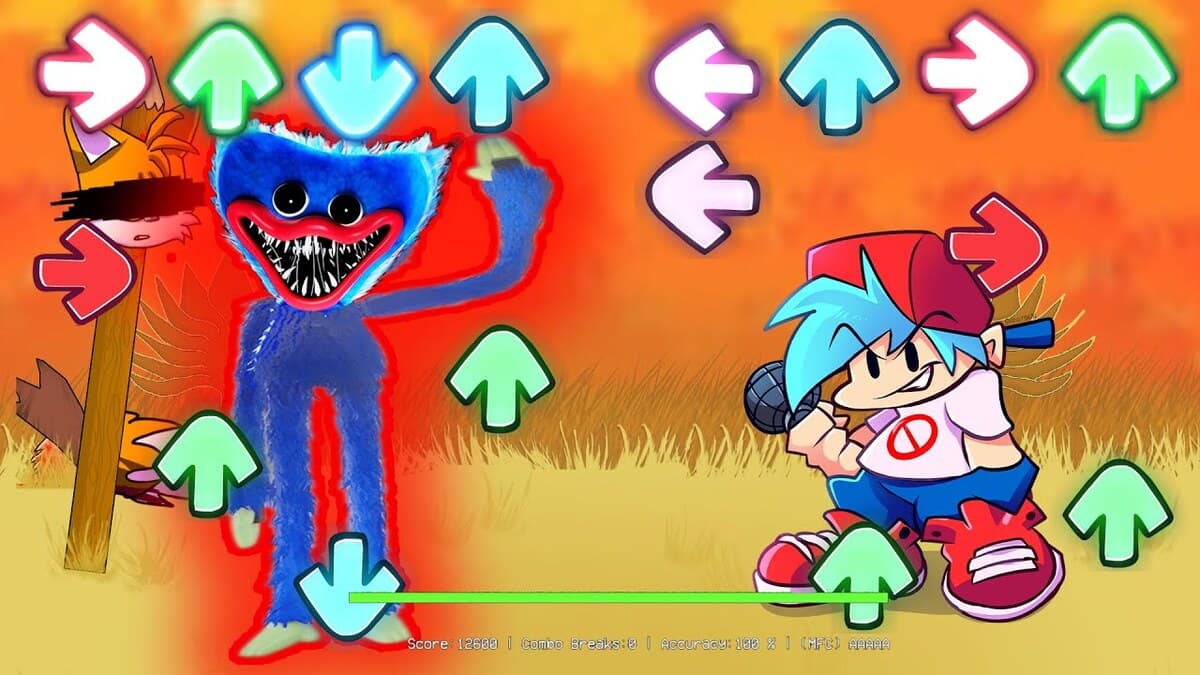 Poppy Playtime mod FNF is out with everything featured in one of the most massive scary videogames. Though it's very scary, it's accessible to many people as it's only $5 a copy. You can get the game on Steam and learn more by reading Poppy Playtime Review.
Poppy Playtime mod Friday Night Funkin isn't what you'd expect at first. It's not scary as things are the Friday Night Funkin way. If you're looking for a scary experience whilst playing Friday Night Funkin, know that it isn't really possible, as DDR games don't tend to be scary. 
But, there is a different side to it as well; the only scary scene you're going to encounter when playing Poppy Playtime mod FNF is unexpected highs in the volume. Having said that, if you're playing this mod cause you're into scary videogames, we recommend playing it with headphones. 
Poppy Playtime FNF online
With epic graphics and an amazing list of songs, Poppy Playtime mod FNF is one of the few mods packed with this much content that you can play online. It isn't going to get difficult in particular, but you'll have plenty of work to do.
Poppy Playtime mod is definitely not a mod that takes an hour to finish. You're going to invest at least three to four hours before you get to the final stage. Even then, there is a chance of often failing as it's pretty challenging but not impossible.