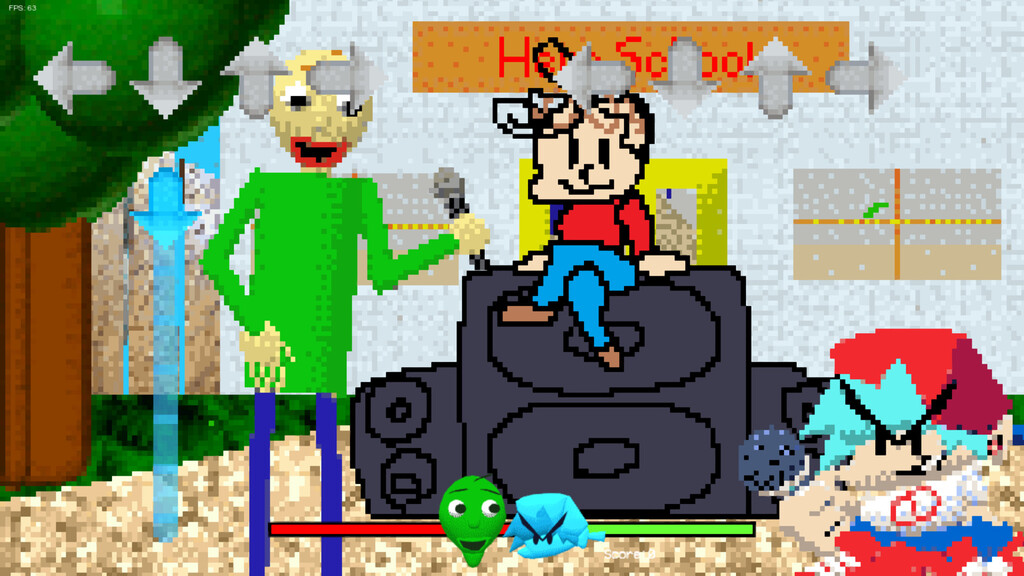 Also known as the Baldi's basics, this is a relatively new mod featuring three main stages and a final fight. Outsing Baldi and steal the girlfriend's heart once more and prove Daddy Dearest that you're worthy. 
If you're looking for a Friday Night Funkin mod that starts off easy but gets hugely challenging in the later stages, make sure to give Baldi mod a try. It's playable online regardless of the computer you're playing on as it's very not graphic intensive. You can finish off the entire mod if you're an experienced Friday Night Funkin player in less than an hour. 
Surely, Baldi mod FNF doesn't include much content, but it's definitely a fun one. While you might feel stuck playing some mods and want to switch to a different one, the Baldi mod provides more with its limited content.
Baldi mod play online
Baldi mod is playable online through any browser. Whether you're on Chome, Safari, or Edge, you can run the game online comfortably without putting too much strain on your specs. 
Get into the gameplay of Baldi mod and continue where the original story of Friday Night Funkin was left. If you're experiencing lags or drops in the frame rates, give the page a refresh and shut down other tabs that are open.