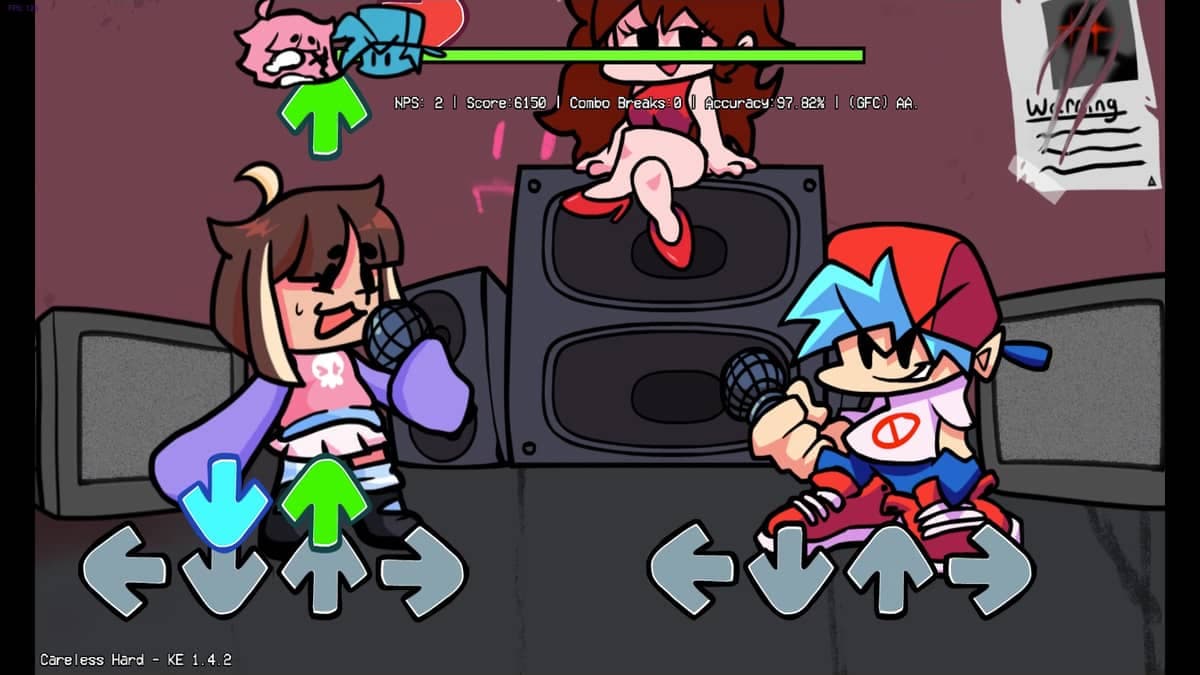 Friday Night Funkin's QT (cutie) mod is one of a kind that takes you on a whole another level of adventure. You and the Girlfriend walk down in an alleyway after one of your amazing dates, and all of a sudden, you hear music. You see a cutie listening to music, and she asks you whether or not you would be interested to sing along with her. Being the Boyfriend, you don't refuse and oblige her. 
The QT mod FNF is one of the most challenging mods that have come thus far. Even the most experienced players are having major problems with the mod. That said, you might want to consider when you select the difficulty as hard. In addition to the mod being difficult to beat, the beat and the arrows being off beat doesn't really help. Due to this reason, the mod has been criticized many times but it doesn't stop it from being one of the most popular mods at the moment. 
QT mod FNF online playability
Surely, QT mod FNF is playable online. You can get to it immediately below. 
When you start playing QT mod, you'll notice that it gets harder after every song. Especially after the third song, the mod gets extremely tough, and you may not be able to keep up with it. That's a strong indication to ease up the difficulty of the mod.
All and all, QT mod FNF is out there for you to test out and play. Another piece of advice that we can give about this mod is that it can get buggy too quickly. There are minor problems with the mod that we're anticipating fixes from the developers. As soon as these fixes come up, we'll keep you updated.