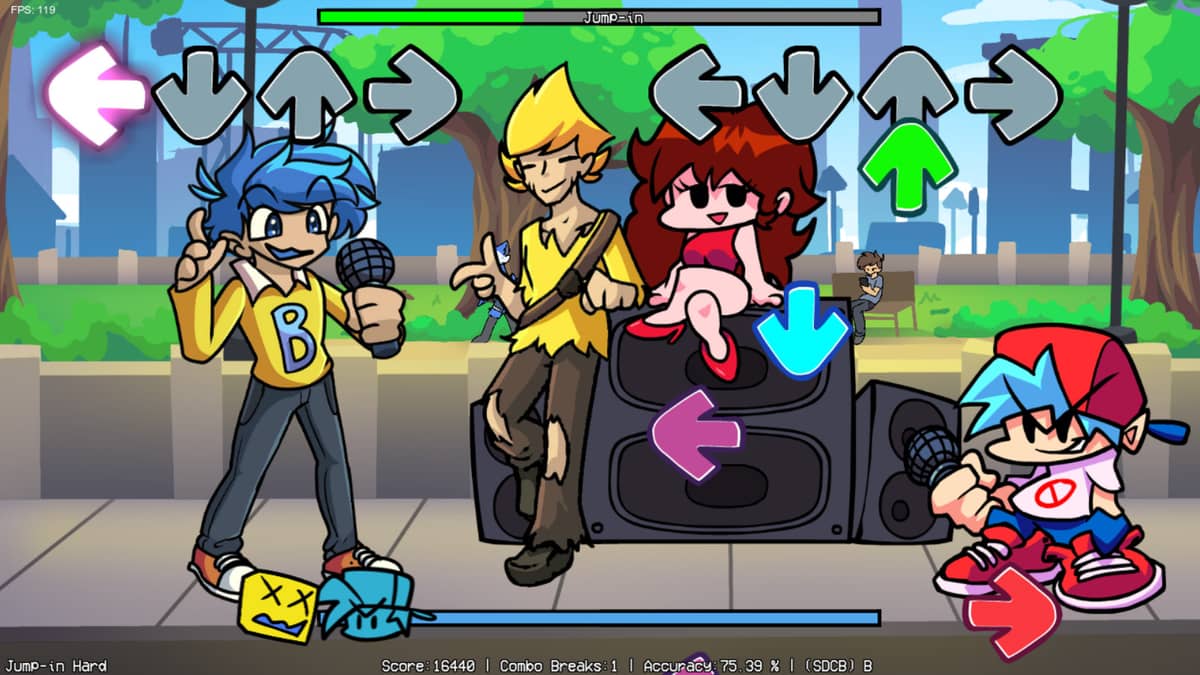 Bop and Bosip is an unusual and a newbie opponent in Friday Night Funkin. Would you welcome your opponents with a cheerful song or want to make sure they know their place? It's your turn to prove to Bop and Bosip to tell their place.
What makes Bop and Bosip stand out is that it comes in a single with plenty of songs, 15 songs to be exact. The songs are thoroughly made with a kick to every beat. It's definitely a challenging mod but it isn't super hard to beat. You won't see fancy arrow changes where you wander off in a different direction. Nevertheless, it's one of the hottest mods out there right now that you can play off of your browser.
Bop and Bosip Online
Bop and Bosip is an extremely light mod despite having over 15 songs. After every mod, the makers of the FNF mods are getting smarter and the out product is always as light as possible. 
This helps the players in so many ways that allows them to favor the mod so much that it even triggers donations. As coming up with compelling mods is becoming harder than ever due to the large number of mods that are released every single day, FNF players are also picky about which mods to play. If you're one of those players that carefully pick which mod to play, we're confident that you'll find what you're looking for in Bop and Bosip.